Breastfeeding support is available from trained volunteers from our local midwifery or health visiting team, who can offer you a range of support including advice on positioning, attachment, hand expressing and assisting you and your family to continue to breastfeed for as long as planned.
Doncaster's Breast Start Groups and First Friends Groups offer mums and mum's to be a strong support network in an informal, relaxed, friendly environment.
A 24/7 breastfeeding friend from Start4Life is now available on a number of platforms including Amazon Alexa and Facebook Messenger to support breastfeeding mums in Doncaster.
More information:
Breastfeeding out and about in Doncaster
We Support Our Mums is the new Doncaster breastfeeding welcome scheme that is launching soon! It supports mums who are breastfeeding their babies and it aims to make it easier for breastfeeding mums to recognise where they will be welcomed to breastfeed their babies whilst out and about in Doncaster.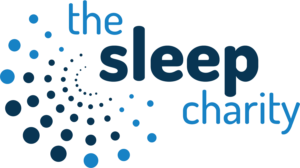 The Sleep Charity are commissioned by Doncaster Clinical Commissioning Group to provide a sleep service for families of children age 12 months upwards in the town.  Families can self refer to the service by telephoning, emailing or texting our Sleep Practitioners.  They will get back to you as soon as possible and arrange an appointment at one of our clinics.
The clinics run throughout Doncaster and appointments last around one hour.  The Sleep Practitioner will work with you to assess your child's sleep issue and to identify possible strategies to try at home.  Your child does not need to attend the appointment although older children may wish to attend and speak with one of the practitioners.
The Children's Sleep Charity work supportively alongside the families to design a programme to follow that suits their needs and parenting styles.  The practitioners understand how difficult it can be when you are sleep deprived, you will receive a warm welcome from them.
To find out more about the charity log onto the website
Call 01302 751416
See listings of all the classes and playgroups in Doncaster here 
Light is a charity working to support the emotional wellbeing & mental health of mums and their families  during pregnancy, birth and afterwards. 
"At Light we know that being a parent is not always easy – we all sometimes need support and a hand to hold along the way.

Light group support & 1:1 sessions offer a safe and friendly place for you to come and feel supported by our trained volunteers and to meet other mums.

This support is available to anyone who is finding being pregnant or being a new parent difficult, emotionally and mentally. Support and further information is also available for partners and families."
They hold regular support groups and have peer supporters in Doncaster. For more details, contact 0114 438 8962 or visit their website 
Support Groups and One to One Sessions
Tuesdays  12.30-2.20pm Rossington Family Hub
Thursdays 1pm – 2.30pm Bentley Family Hub
See all of their support groups and one to one sessions in local areas here 
The library is run by Abby Hopewell, who also chairs the Doncaster Maternity Voices Partnership. 
There are hundreds of different slings available, but not all will suit your specific body shape, your needs or the age of your baby.
The library allows you to hire a sling for a few weeks (or more) to see how you get on with it. You can get a real feel for it and will get advice on how to use the sling safely too. If you decide you love it, you can go on to buy one. If you decide you hate it, then you can try another one and you haven't spent a lot of money on a sling you never use.
Hire fees are £5.00 per sling for the first week and then £2.50 for subsequent weeks. Most people hire for four weeks which is £12.50.
Recent feedback
"Abby and all of the volunteers at the Sling Library are incredible, they are extremely knowledgeable about all the sling options and will be patient with you when reviewing your options to suit you and your baby's needs. I had a bump to baby consult with Abby which was so useful as there are so many slings to choose from and she made sure we weren't overwhelmed. Library sessions are relaxed and informal and a lovely place to have a cuppa if they're busy while you wait to be seen."