Breastfeeding support is available from trained volunteers from our local midwifery or health visiting team, who can offer you a range of support including advice on positioning, attachment, hand expressing and assisting you and your family to continue to breastfeed for as long as planned.
Doncaster's Breast Start Groups and First Friends Groups offer mums and mum's to be a strong support network in an informal, relaxed, friendly environment.
A 24/7 breastfeeding friend from Start4Life is now available on a number of platforms including Amazon Alexa and Facebook Messenger to support breastfeeding mums in Doncaster.
More information:
Breastfeeding out and about in Doncaster
We Support Our Mums is the new Doncaster breastfeeding welcome scheme that is launching soon! It supports mums who are breastfeeding their babies and it aims to make it easier for breastfeeding mums to recognise where they will be welcomed to breastfeed their babies whilst out and about in Doncaster.
Doncaster Maternity Voices Partnership (MVP) is a friendly group of parents, their families and health care professionals, who work together to shape, develop and improve Maternity Services in Doncaster. It is a way for mothers, fathers and partners to share their experiences, knowledge and skills to build developments to local maternity services.
At the start of 2020, you would have found our dedicated team of health care professionals (commissioners and midwives) out and about in the community collecting feedback from families about their experiences of using the local maternity services. Since restrictions and social distancing measures came into place in early March, this has been moved onto a digital platform. You can now access our MVP and information about what we do via the facebook page as well as online surveys and some fantastic groups for parents shared on the Doncaster Mumbler website.
You can find us on Facebook by searching for 'Doncaster and Bassetlaw Maternity Voices' or clicking here
Find out more about how to join the Maternity Voices Partnership HERE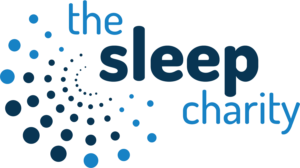 The Sleep Charity are commissioned by Doncaster Clinical Commissioning Group to provide a sleep service for families of children age 12 months upwards in the town.  Families can self refer to the service by telephoning, emailing or texting our Sleep Practitioners.  They will get back to you as soon as possible and arrange an appointment at one of our clinics.
The clinics run throughout Doncaster and appointments last around one hour.  The Sleep Practitioner will work with you to assess your child's sleep issue and to identify possible strategies to try at home.  Your child does not need to attend the appointment although older children may wish to attend and speak with one of the practitioners.
The Children's Sleep Charity work supportively alongside the families to design a programme to follow that suits their needs and parenting styles.  The practitioners understand how difficult it can be when you are sleep deprived, you will receive a warm welcome from them.
To find out more about the charity log onto the website
Call 01302 751416
Play Dough RecipeThis is an excellent play dough recipe which is fun to make and never fails to provide amusement on a rainy afternoon!You will need:1 cup plain (all-purpose) flour½ cup salt2 tablespoons cream of tartar2 tablespoons vegetable oil1 cup water with food colouring added1 teaspoon vanilla essence (optional but it makes the play dough smell nice!)Put all the ingredients into a large saucepan, and stir over a medium heat until the dough forms into a ball. Allow to cool, and then knead until smooth. Store in an airtight container (a Ziploc bag with the air pressed out is good).NB: We have been advised that homemade play dough can be a potential danger to household pets and must be kept safely out of their reach at all times.
Qualified sleep practitioner and nursery nurse with over 20 years experience of working with families. One to One support with home visits or by telephone.
Contact Carol, 07588 625390
What is a Doula? 
Doulas support the whole family to have a positive experience of pregnancy, birth and the early weeks with a new baby
Christine from Daisy Doula offers a full range of services ranging from prenatal, through to birth and postnatal support.
Prenatal and birthing support
Working out a birthing plan so that you get the birth you want
Accompanying you to anti natal classes
Help you to know your rights and make informed choices
To support you and your partner during the birth
To help you stay as relaxed as possible
Postnatal support 
Offering practical and emotional support after the birth
Help with chores around the house
Look after your baby while you sleep, shower, eat etc
Additional support 
I am a fully qualified massage therapist
I offer anti-ageing skin treatments
I teach stress and traumatic emotion relieving techniques
For more information, call Chrissie on 07931 778514
Do you want to make sense of your life? Do you feel stressed or struggle with depression or anxiety? Then counselling may help. Julie Marshall is a qualified Psychotherapist in Doncaster (Cantley). Evening and weekend appointments are available in a quiet and safe environment.
Sessions £40 per hour (concessions for low income and students)
Contact Julie on 07496 668643
Light Pre and Postnatal Support Doncaster (formerly Doncaster Pandas) support groups are informal, relaxed and geared towards building a support network.
Call us on 0114 438 8962 or email contactus@lightsheffield.org.uk for more info.
For more information about Light website
My children have quite often come home from nursery or school with salt dough creations, but we never tried it at home! Used to create baubles, sculptures and ornaments, it is actually really easy!
We decided to give it a go and used this simple recipe.
2 cups of plain flour
1 cup of salt
3/4 cup of water
Mix the salt and flour together
Stir in water and mix well until it forms a doughy consistency
Tip it on to a board or work surface and knead it with your hands until it is smooth and combined
Roll it out and cut it in to shapes or sculpt in to creations. (We used cookie cutters to make animal shapes and also put some in to cupcake cases, so that we could paint cupcakes)
Place the salt dough creations into the oven at 180C. The amount of time needed to bake depends on the size and thickness of the creations. I saw recipes suggesting 20 mins and then recipes suggesting longer on a lower temp. We went with 20 minutes and it seemed to work. Salt dough can also be air dried instead of oven drying.
Paint your creations with acrylic paint