What would you do if one year Winter decided to stay and moved into your house? Icicles in the kitchen and snow all over your bed? 
As it starts to get a little bit cooler and frosty outside, it seemed a good time to head to Cast and take a look at 'Snow Play'.
Having been to some of Cast's previous shows in the smaller second space theatre ( my children particularly liked The Nose that Nobody Picked a couple of years ago),  I knew that the theatre was a bit more intimate, great for children as the seating is not particularly restrictive and performances in there tend to allow for a bit more audience participation.
As my mini Mumblers were at school, I asked my little friend William, who is 4 (and his mum)  if he would like to see whether we really would (as promised on the Snow Play write up) help make a giant snowman, cover a whole house in snow and have a snow ball fight!
When we arrived at Cast, there were lots of Christmassy things to colour in whilst we waited, which is always useful. Cast also have a little reading corner for under 5's, with some soft toys and games too.
After grabbing a coffee (of course), we headed in to the Second Space to take our seats and managed to get seated on the front row.
A curious man puffing away on a pipe, in his sleep was on the stage area. The scene was set…what was going to happen here?
Well, the man on the stage was Mr White, who was making himself very comfortable. Now enter Mr Green, who having returned from his holiday, finds Mr White in his house and it is very very cold!
A little bit of slapstick humour followed – Mr White bumping his head on the door got all of the children laughing – it was lovely to hear them all laughing and shouting out to the characters. The effect of snow fluttering around when Mr White moved or coughed was effective too…we were all covered in it and the lighting made it quite magical.
Snow Play is a showdown between Winter and Spring over who gets to stay and who has to go away!
What is it that they say about sitting on the front row? I was pulled up to dance with Mr White, who then chose me to assist in part of the play, along with a little girl called Lydia and her Mum. We had very important roles, from helping Mr White cover the house in snow, then subsequently helping Mr Green tidy it up again! More children in the audience were invited to help turn Mr White in to a big snowman, complete with a carrot on his nose and finally all of the children got to throw snowballs at him, which they all obviously loved! We learned that William has a very good aim and has a future career in baseball ahead of him.
The show promises to be a 'perfect introduction for very little children to the magic of theatre' and it definitely is. At around an hour long, it seemed to go so quickly and the children in the audience seemed captivated. All of the children in the audience this morning we pre-schoolers, but I know that my 4 year old and 7 Year old primary age children would have loved it too. It was great that the little ones didn't have to sit still and be quiet…they were encouraged to join in and move around at various times. It got a thumbs up from William anyway!
Although we have rumours of snow circulating around Doncaster this weekend,  Snow Play guarantees you will have a White Christmas, so head down to Cast and join in the fun! Snow Play is running until December 29th.
Each time I visit Cast I remember how lucky our children are to have this theatre to go to and how welcome families are made. It's so accessible for children, with an area for pushchairs and great changing facilities for littler guests.
Special Mumbler Discount
Quote MUMBLER when booking your tickets for Snow Play at the box office (01302 303 959) or online and get a £3 discount on tickets, meaning that they are just £5 per person.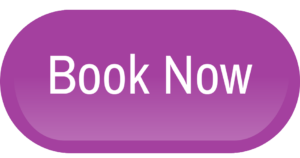 Cast, Waterdale, Doncaster, DN1 3BU