Forest School Activity Ideas for everyone to try at home!
Thanks to Lesley Embleton, a Teacher from Lakeside Primary Academy in Doncaster, who has sent over a brilliant downloadable activity pack, full of ideas that parents can try at home. A few of the ideas were adapted from the .gov website but most are Lesley's own and the pack is great if you need a bit of inspiration this autumn.
The children at Lakeside Primary Academy have come up with some really creative ideas using the activity booklet.
Download a copy of the Forest School Activity Booklet here: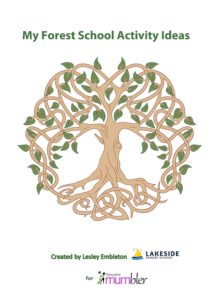 See our 'Walks and The Great Outdoors' Area here for ideas of where to find a 'forest'!