Updated 6th April 2021 
As the government restrictions begin to ease in line with Boris's Roadmap, lots of local venues are beginning to reopen to families.
Here's a list in alphabetical order…please double check with venues as to restrictions in place and most places require pre-booking.
See the Easter Holiday What's On Guide for specific Easter activities
---
Astrabound, DN2 4PA 
Re-open on 17th May 2021
---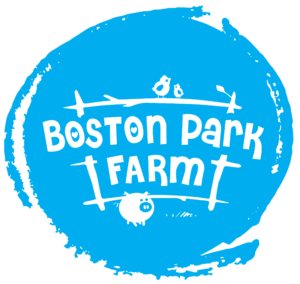 Boston Park Farm, DN7 6DS
Re-open Monday 12th April 2021
See and feed all of the animals and use the outdoor play area, plus the cafe will be open for takeaway
---
Brodsworth Hall and Gardens, DN5 7XJ 
Re-open Monday March 29th 2021
The hall remains closed, but the gardens, shop and toilets are open
---
Cast, DN1 3BU 
We have some FREE Places for Mumblers on the BFI Film Club, for 12-15 year olds at Cast. The course will run Saturday 1st May – Saturday 26th June 2021. Click HERE to apply and mention Mumbler in the application.
---
Conisbrough Castle, DN12 3BU 
The castle is open as usual, however the keep remains closed to aid social distancing
---
Cusworth Hall, DN5 7TU
The Hall remains closed however the park and playgrounds are open.
---
Doncaster Leisure 
If government guidance allows, Swimming pools will reopen from 12th April including
Adwick Leisure Complex
Dearne Valley Leisure Centre
Rossington Community Swimming Pool
The Dome
Thorne Leisure Centre
"We also plan to reopen a newly refurbished swimming pool at Armthorpe Leisure Centre from early May"
Visit the DCLT website for updates 
---
Flip Out Doncaster
Re-open from 17th May 2021
---
Go Ape 
Re-open at Sherwood Pines & Normanby Hall
---
Gullivers Valley Resort, S26 5QW
Re-opening 12th April 2021
---
Kingswood Golf Centre, DN7 6EP 
Adventure Golf now reopen from 29th March 2021, no booking required.
---
Messingham Zoo, DN17 3PN 
Re-opening on 12th April 2021
---
National Trust Nearby: All re-open, booking essential
Nostell NT , WF4 1QE
Clumber Park NT, S80 3AZ
NT Wentworth Castle Gardens, S75 3EN
---
Normanby Hall Country Park, DN15 9HU 
Park re-open to all pass holders on 12th April 2021
---
The Pink Pig Farm, DN16 3RE
Re-opening on 12th April 2021
---
Rufford Abbey Country Park,  NG22 9DF
Re-open with Adventure Golf, Adventure Play Shed, Play areas and Ice Cream
---
Rock-Up, Meadowhall
Re-open from April 12th 2021
---
Robin Hoods Wheelgate Park, NG22 8HX 
Re-opening 12th April 2021
Outdoor areas only, with indoor areas opening no earlier than 17th May
---
Sandtoft Trolleybus Museum, DN8 5SX 
Aiming to reopen for visitors from the end of May
---
South Yorkshire Aircraft Museum, DN4 7FB 
Planning to re-open on 18th May 2021
---
Sundown Adventureland, DN22 0HX 
Re-opening 12th April 2021
---
Sunnybank Gardens and The Yorkshire Ice Cream Farm, DN7 6PH 
Re-open from 29th March (Crazy Golf, Takeaway Ice Cream, Burgers, Hot Dogs and Toilets. No booking currently required)
---
Shepherds Place Farm, DN9 2NF
Re-opening on the 17th May 2021
Open for takeaway food and ice cream
---
Thoresby Park, NG22 9EP
Park, play area and toilets all re-open and coffee shop from 10-4pm.
---
Wentworth Woodhouse, S62 7TQ
Gardens open every day until 18th April and then from 21st April Wednesday to Sunday 10am-5pm
---
Williams Den, HU15 2LS 
Re-open from 15th April 2021
---
Yorkshire Wildlife Park, DN9 3QY (New Postcode for New Entrance) 
Re-open from Monday 12th April 2021
---
Do the Doncaster Mumbler Bug Hunt until April 12th in Doncaster
See the Easter What's On Guide
Find a family friendly restaurant in Doncaster