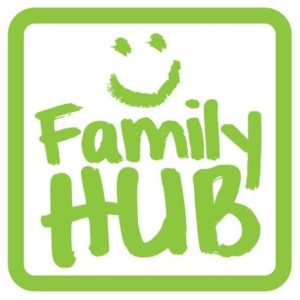 The Doncaster Mumbler Awards nominations went live a week ago and although we don't usually publish the nominations and comments, I thought that every single person who receives a nomination deserves to read their messages of thanks & support at this time as things start to reopen.
It has been a tough time, especially for new mums and dads who have depended on the below people more than ever for ante-natal and post-natal support.  I hope that these comments show you how much you are appreciated by Doncaster families!
Remember nominations are open here until 31st July and the 5 nominees with most nominations go through to the final for the shortlist vote in September. 
Caroline x
(Nominations up to 6th July). 
---
Abby Hopewell 
Puts so much time into running the sling library, so much unpaid advice etc and is always on hand to help no matter what the issue is.
---
Alex Bullock
She was my community midwife and was just the most lovely person, gave me incredible support throughout my pregnancy, popped her head in to give me encouragement whilst I was in labour, and also popped in whilst I was on the wards. Incredible lady. Xxx
---
Denaby Family Hub
They've gone above in beyond to support myself and my child. Without the family hub, my son wouldn't of been able to interact with other children. They made me feel at ease and help me build up confidence to talk to other mums.
---
Doncaster Family Hubs
They are amazing! They have been doing lots of videos throughout lock down and giving us parents lots of brilliant ideas to do with our kids
---
Cathy Myers
She is really approachable and genuinely friendly / supportive. Facilitates online sessions of first friends which has allowed me to gain support during lockdown. Takes a true interest in both me as a mum and my baby
---
Claire Fry
Amazing support through First Friends group, helped me as a new mum to grow in confidence and helped me with any issues with myself and baby. Such a friendly welcoming face when it's daunting for you as a new mum entering a room of strangers. Gave me lots of ideas of activities to do with my son and brilliant support given at 6 month and 10 month reviews.
---
Claire Wimble, Tots Play 
Within this nomination alone I cannot express how much of a saviour Claire has been during lockdown. From the enthusiasm she puts into every online class to running special online events just for the parents lockdown would have been much much harder without her.
---
Claire Wyatt
She is our granddaughter's health visitor. She has spastic quodraplegia cerebral palsy and Claire goes above and beyond to help where she can, she is always there for her day or night. We would be lost without Claire, she is not just a health visitor anymore she has become a family friend she so deserves being nominated for this award.
---
Debbie Worral
She is such a fantastic support to breast feeding mums such a lovely caring lady.
---
Emma Tomlinson, Health Visitor 
Emma has been fantastic at supporting me after having my baby, my daughter lost quite a lot of her birth weight after birth and needed extra support in scbu once home she needed weighing once a week.I suffer with anxiety so During covid it was a very anxious time for me to have some one in my house but Emma made me feel at ease and has gone above and beyond for myself and my daughter. Making sure we have all the right support we need. She has such a kind and caring approach and Can honestly say she has helped me through these tough times and definitely deserves recognition for the hard work she does.
---
Gill the Midwife based at the Burns Practice
Made my pregnancy so enjoyable and every visit to her was relaxed and she lifted my mood!
---
Josanne from Light Peer Support 
Josanne welcomed me to a very relaxed group. She supported me though postnatal depression and when my daughter was diagnosed with cancer and received treatment. She along with everyone at light gave me a safe place to talk about how I was feeling and to even just sit and think in peace for a little while. Forever grateful
---
Light
The help they gave me at Rossington family hub during my post-natal depression was essential to my recovery
---
Liz Fisher, NCT Doncaster 
This is one of the nicest people you will ever meet she is kind honest welcoming friendly and so down to Earth. She volunteers with the NCT groups. She always goes to the ends of the Earth for her friends family and new mums and dads. And she has just started a new job as well as training for a marathon. A serious super mum in my opinion!!
---
Maureen Wigfield
Supports families in South area by just being there and helping. She dresses up at Christmas time as Mother Christmas and gives lots of children precious memories
---
Nichola Caughey, Baby Bunnies
She is simply amazing. She has provided excellent support even throughout lockdown she has started to do Zoom classes. Always on hand!!
---
Nina Latibeaudiere
Amazing non judgmental and caring since my little boy was here in Doncaster. Professional approachable but so knowledgeable
---
Mumblers 
Because I think they deserve it
---
Patrica Hurley (Ricky), Young Persons midwife covering all Doncaster
Because Ricky goes that extra mile to make sure young pregnant ladies have absolutely everything they need to make sure babies are born into a home which is lovely and parents have everything they need to support and look after their the new baby.
---
Rachel Beaumont, Armrhorpe Family Hub 
Haven't been in contact with this lady for a very long time but she always made first friends extra special and one we really did not want to leave. She also did my sons 6 month review and baby massage class. She's so thoughtfull, informative and someone we really miss!
---
Sam Croxall, Epworth Children's Centre 
All the people who work/volunteer at Epworth children's centre are amazing, always making sure child and parents mental health are being looked after, caring and supportive attitude is really appreciated. Ready to help even if it's just the loan of an ear or shoulder to cry on.
---
Stainforth Family Hub Staff
They have been truly amazing during the lock down with videos they have been so good and professional at all times reception staff are so helpful and always recommending activities an so supportive. when i attended my midwife appointment the lady is always smiling really easy to talk to and just so friendly
---
The Maternity nurses that work at Central Family Hub
Caring, amazing, lovely nurses. Took great care of me throughout my second pregnancy!
---
Zoe Greenall
Amazing community Midwife. Couldn't ask for a more caring professional service.
---
Zoe Pollitt 
Zoe at the Parent and Families Early Help hub is fantastic. She is always a support and a listener and reaches out to children that need early support or intervention whether at school or at home.
---
Zoe Thorne Midwife
I attended my appt and Zoe referred me for a scan due to reduce growth. I had my scan and was induced the day later. Zoe was always approachable and could contact at any time.
---
Thanks to everyone who has nominated and well done to everyone who has a nomination so far. I really hope you've enjoyed reading the comments.
The five individuals with the MOST nominations will go to the final.
Nominations are open until 31st July HERE.
---
Visit the 'Coping During Coronavirus' area for the website here for ideas of what to do with the kids whilst home schooling.
The 'Summer Holidays' area of the website is being populated here with places that are reopen.